Ceeze Field Gear Collection
Ceeze Field Gear with Russell Athletic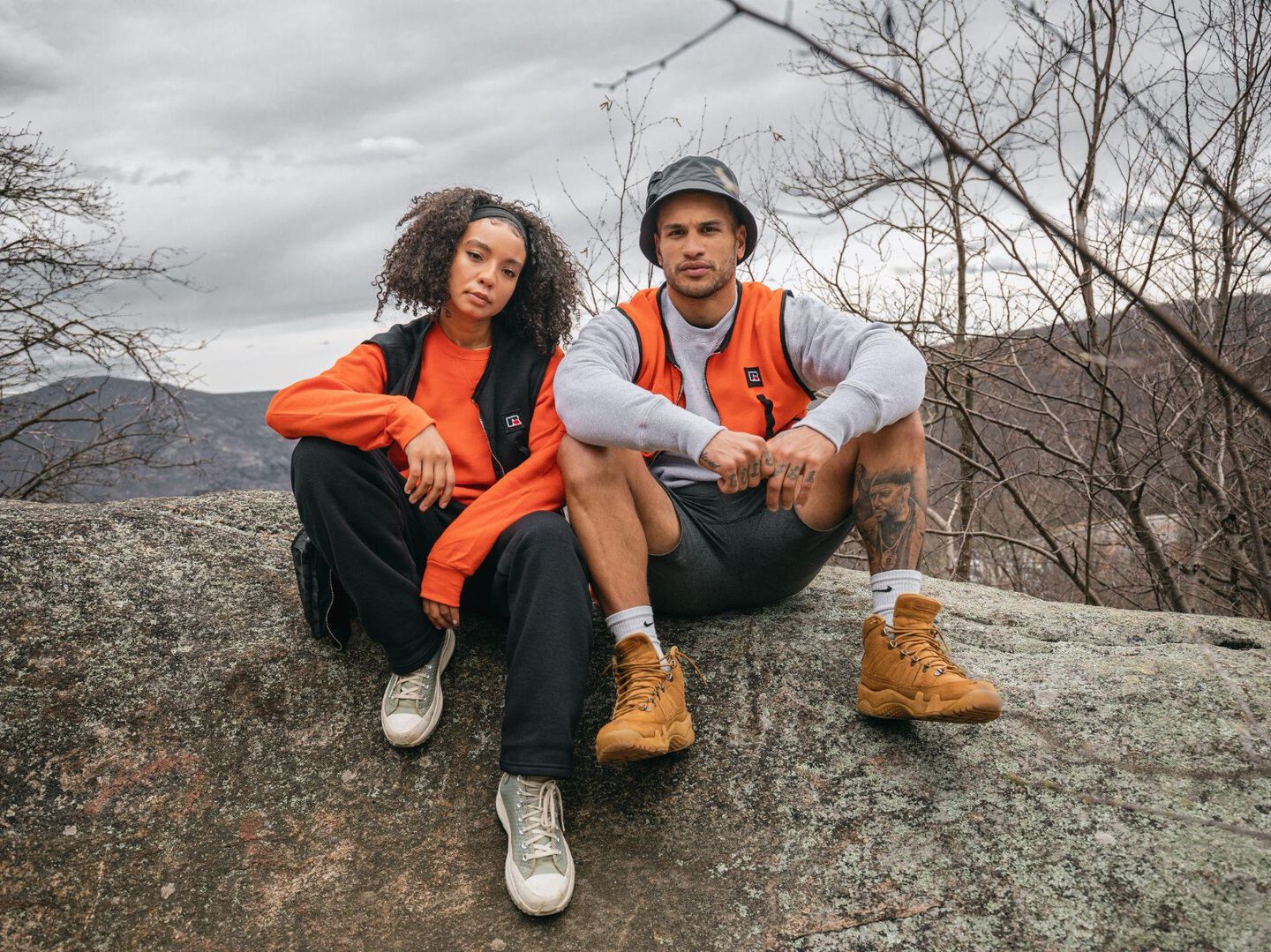 Setting out to create fashionable, functional and long-lasting clothing while limiting waste and using sustainable practices can be a lofty goal—one that apparel brands often strive for or frequently discuss, but have difficulty putting into practice for any number of reasons. It's an industry where waste is all too frequent, but that's exactly what Russell Athletic's collaborations with New York-based creative studio Ceeze have been all about.
To celebrate Earth Day 2022, we kicked off our fourth collaboration with Ceeze with a goal of keeping waste materials to an absolute minimum—using materials from our previous collaborations like surplus sweatshirt stock and sustainable, high-quality cactus leather from our previous Upcycled Varsity Jacket collaboration.
The goal was straightforward enough, but would require some creativity. Working with the great minds at Ceeze, we reworked archived Outdoor Gear from Russell Athletic into a series of utilitarian, exploration-focused apparel items that were made entirely out of upcycled materials: Field Gear With Russell Athletic.
Once the concept was born, both Russell Athletic and Ceeze pledged to donate 30% of all proceeds from the Field Gear Collection to the National Parks Service in the United States.
The Collection
The Field Gear collection showcases a signature camouflage style used across multiple modern colors in the line up of items, with each one featuring repurposed hoodie material, double-sided canvas trims and custom closures to ensure ease of use out hiking or on the trails.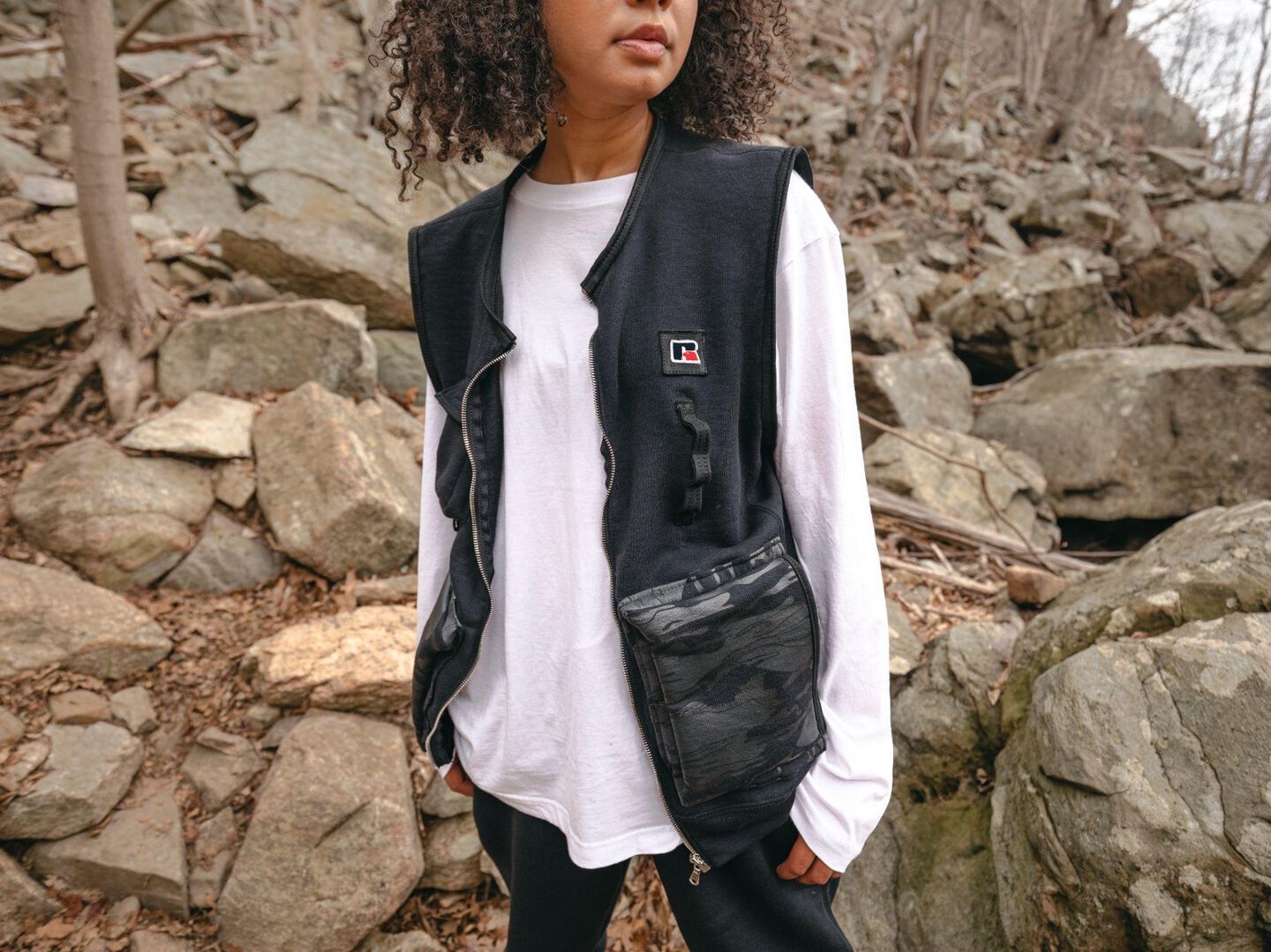 Exploration Vest
This trial-ready vest is made from our Cotton Classic Sweatshirt and recreated into a utility vest that features a full-length zipper down the front face, a bandolier pocket on the chest, canvas loops and two larger pockets for storage. The exploration vest was released in orange, black and gray.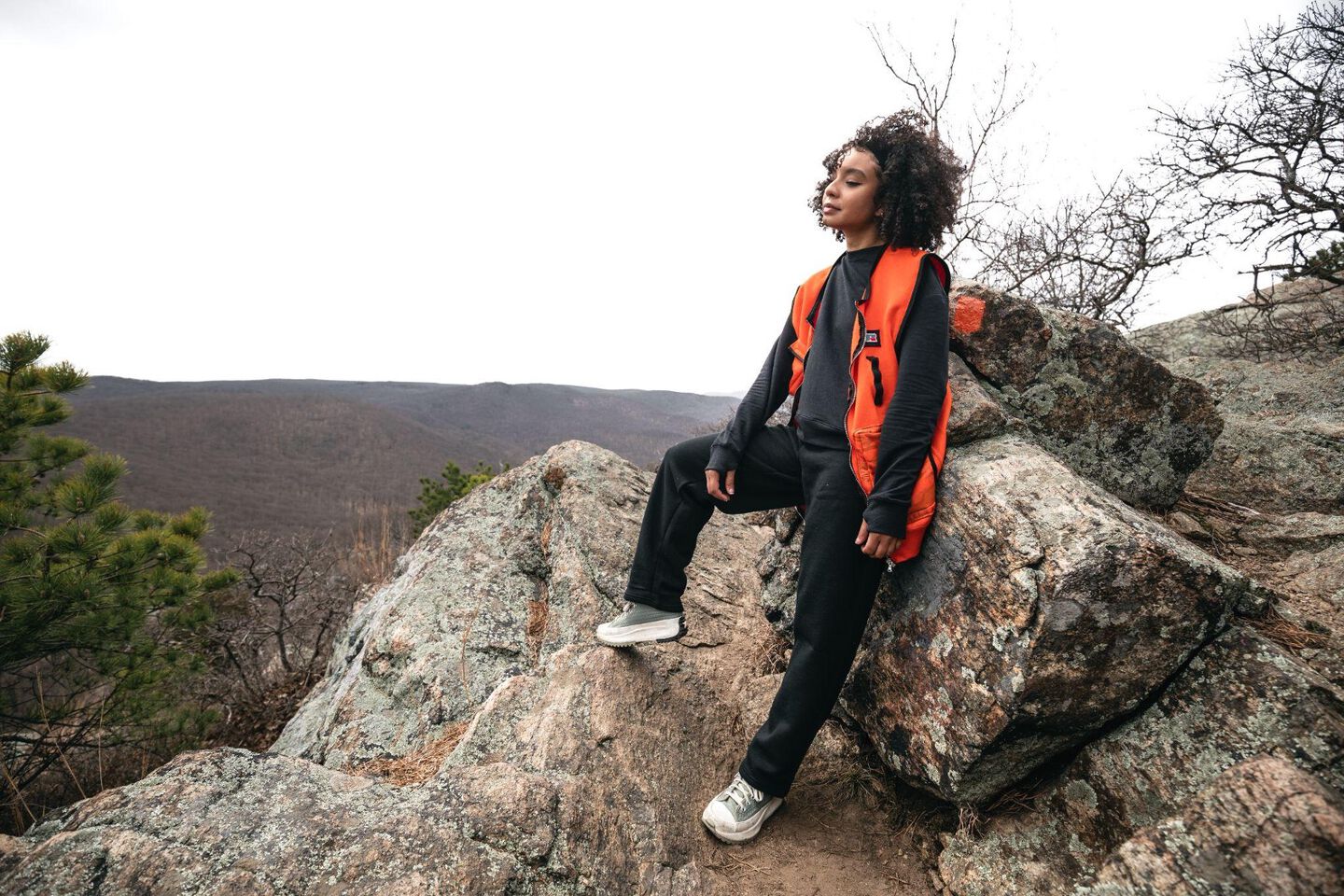 Mountaineering Pants
The Mountaineering Pants are made from a pair of Russell Athletic Cotton Classic Sweatpants—always comfortable and ready for whatever the day has in store. To ready them for exploration and outdoor activity, camo pockets with secure enclosures were added to ensure safe transport of any items you carry.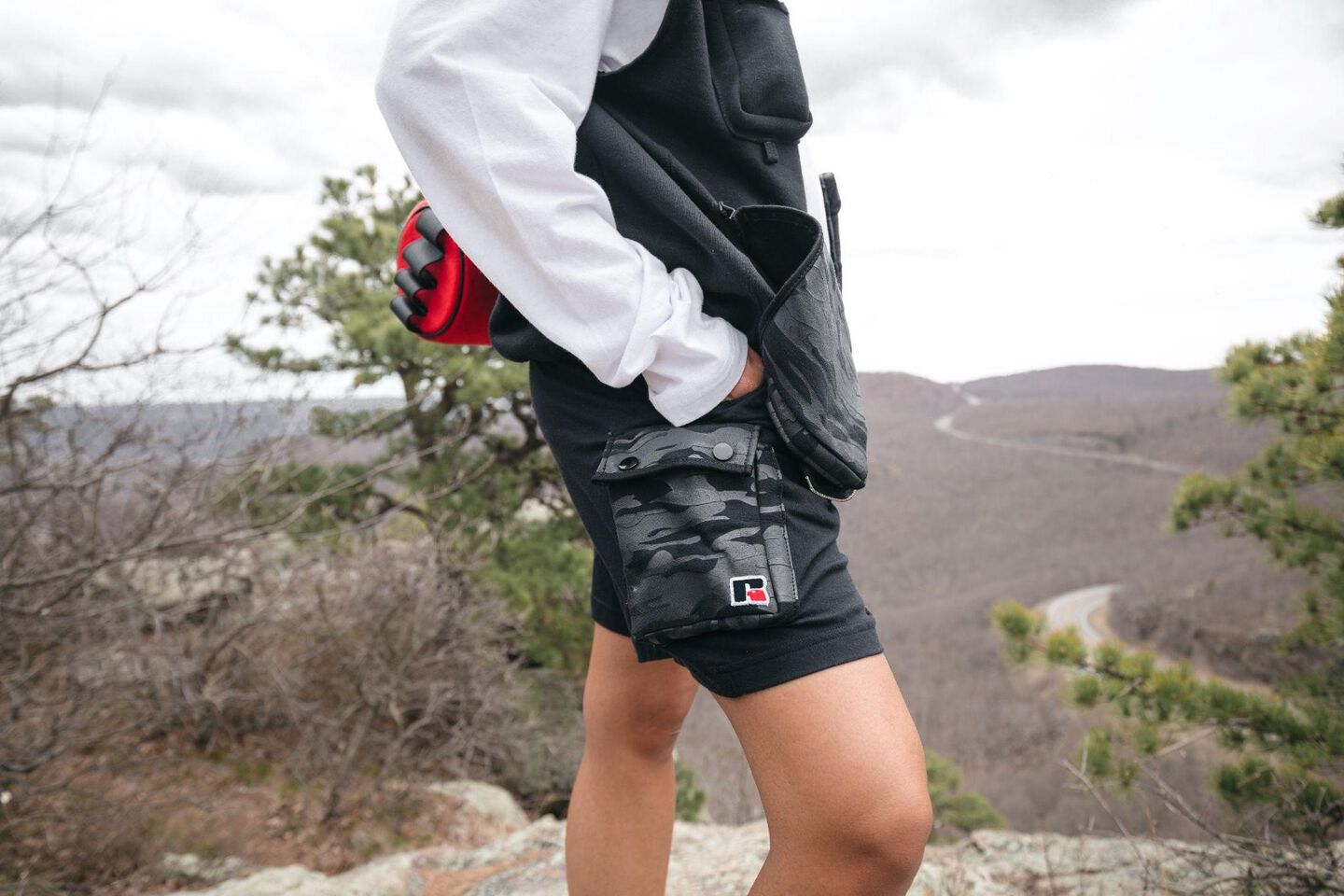 Trail Shorts
Perfect for those warmer days under the sun, the Trail Shorts are made from a pair of Russell Athletic's comfortable, lightweight Cotton Classic Shorts. Like the mountaineering pants, camouflage pockets with secure enclosures were added to each leg to ensure ease of use and worry-free storage as you move through your day.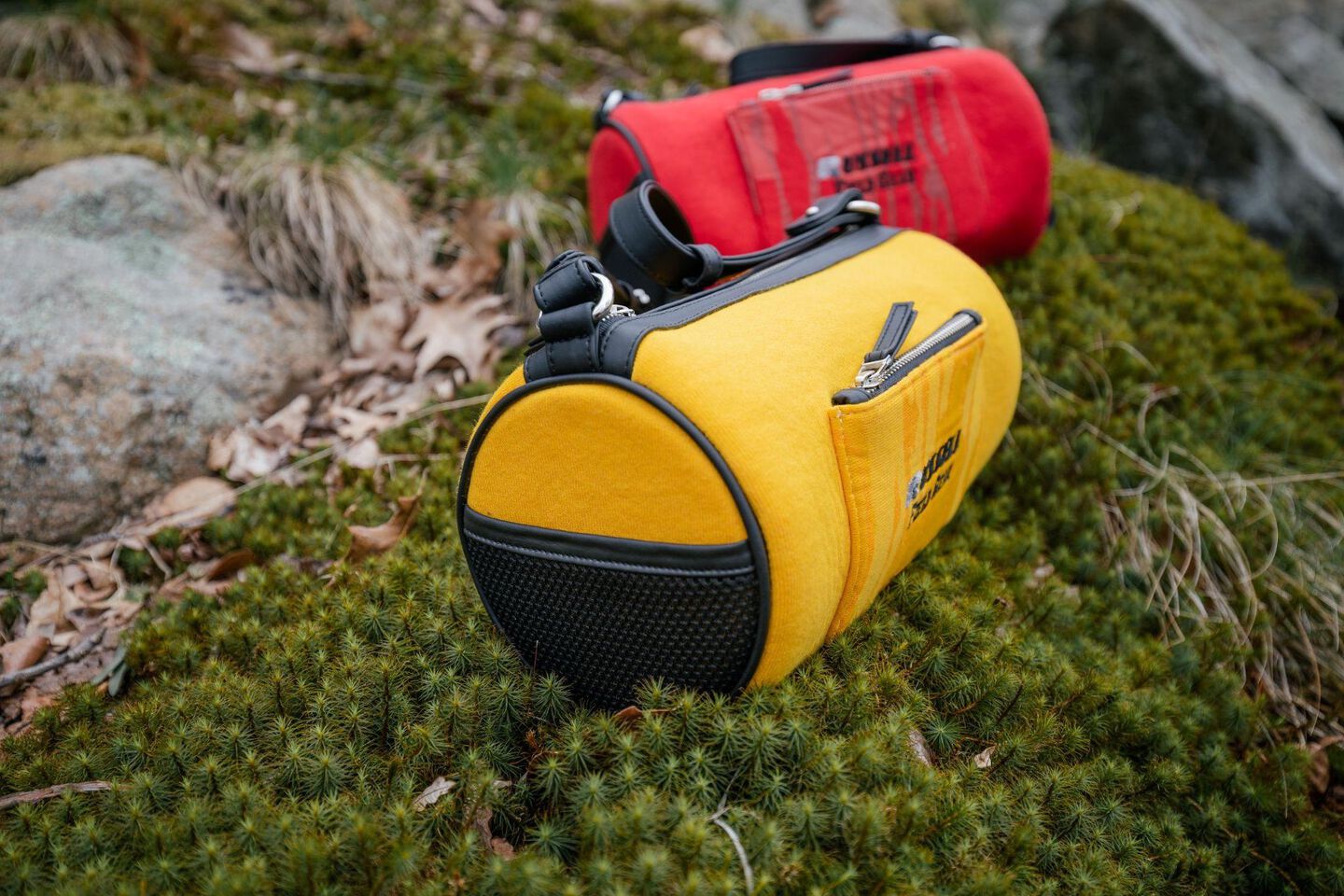 Field Bag
Utilizing both repurposed sweatshirt material and sustainably sourced cactus leather, the Field Bag is perfect to bring with you on just about any adventure. Offered in red and yellow, the Field Bag features vintage Russell Athletic camouflage front pockets and lining, a strap to be worn across the body, a leather loop on the side to attach a water bottle and fast straps on the backside for quick handling.
We approached this collaboration with Ceeze not only to create a functional clothing line that used repurposed materials, but to encourage people to go outside, explore and appreciate everything that nature has to offer when you're out in the field. Together, we can all do our part in ensuring that there are enjoyable, safe and sustainable outdoor experiences for generations to come.