HUMBLE BEGINNINGS
BORN IN ALABAMA, 1902
On March 3, 1902, Russell Athletic was founded by 26-year-old Benjamin Russell as the Russell Manufacturing Company in Alexander City, AL. The tiny factory had 10 sewing machines and 8 knitting machines. Russell Manufacturing Company's first garment was a women and children's knit shirt. Benjamin Russell's passion for sports and his entrepreneurial spirit fueled civic pride creating jobs for his community, while later making uniforms for teams and apparel for athletes throughout the United States.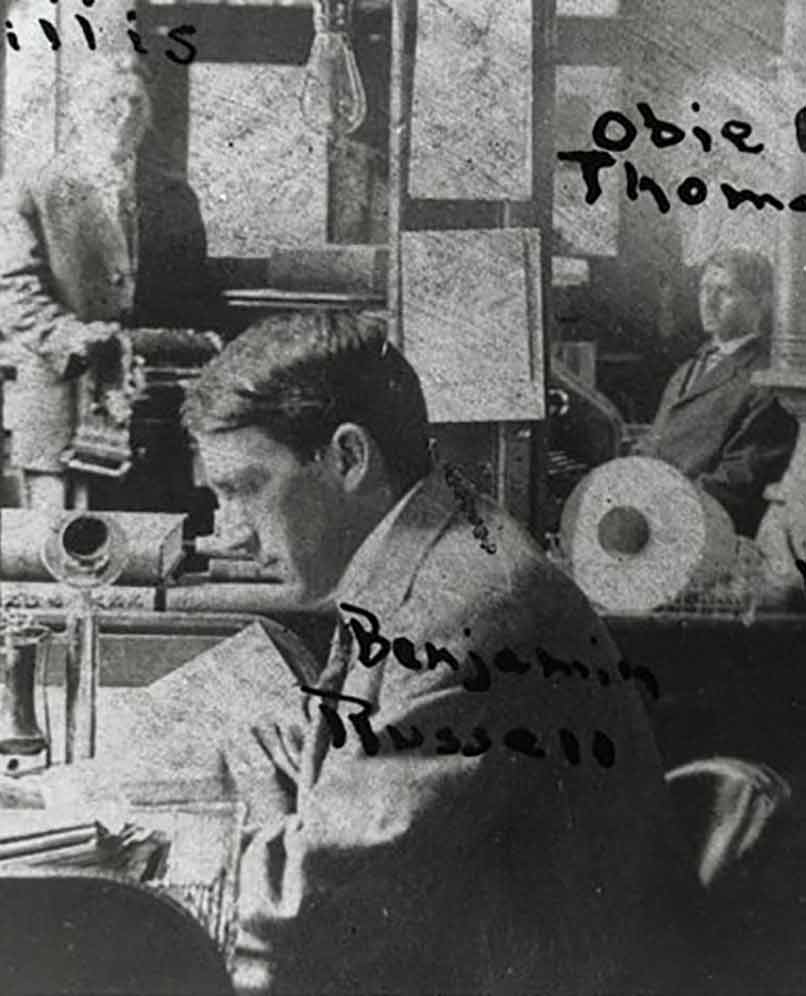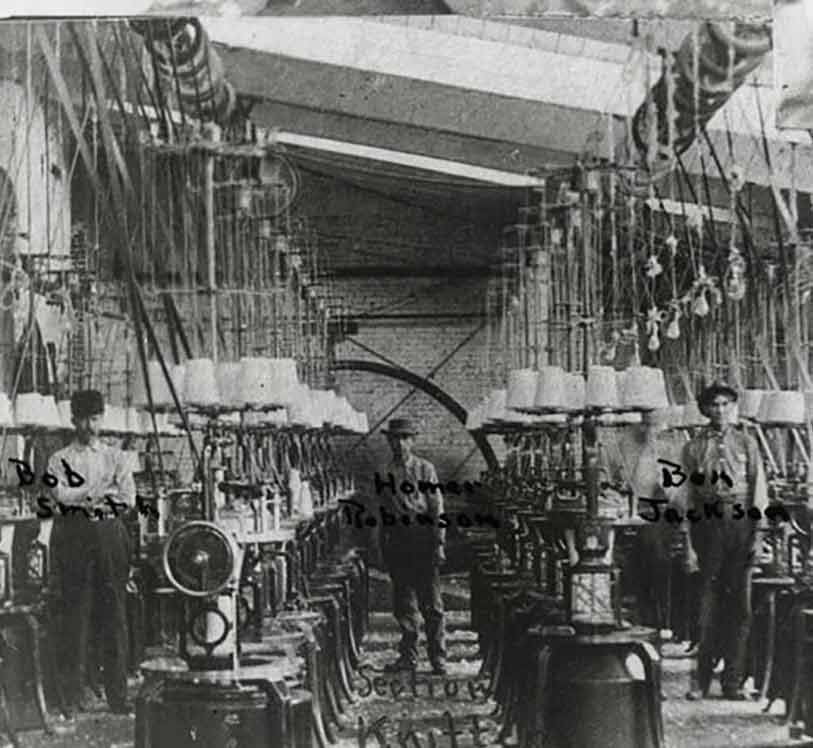 1930
THE PIONEER, INVENTOR, AND CREATOR OF THE SWEATSHIRT
In 1926, Founder Ben Russell's son, Benny, came to his dad with a new idea for an all-cotton practice football jersey replacing the itchy, chafing wool uniforms worn at that time. Knowing the comfort and durability of cotton, the iconic crew neck sweatshirt began production in the Russell Athletic mills in 1930.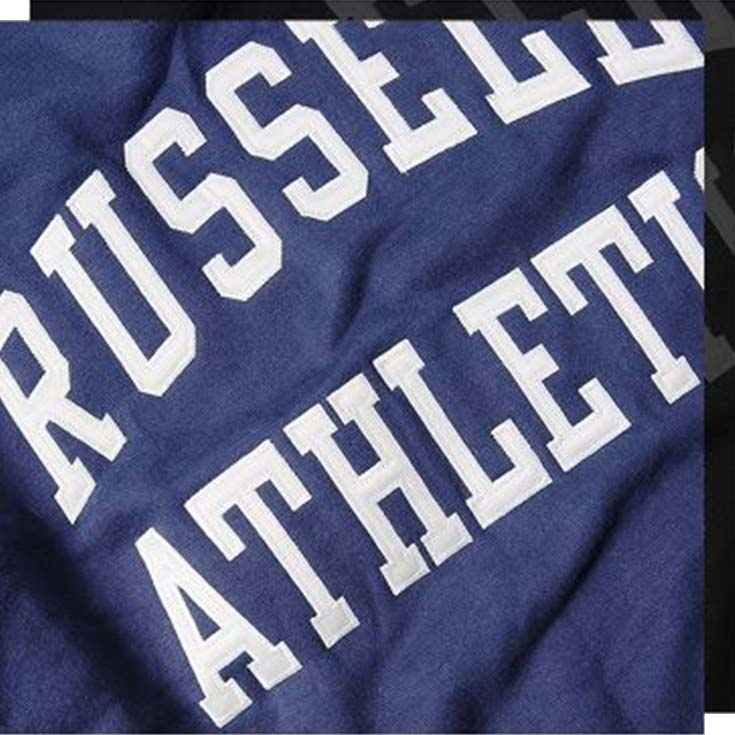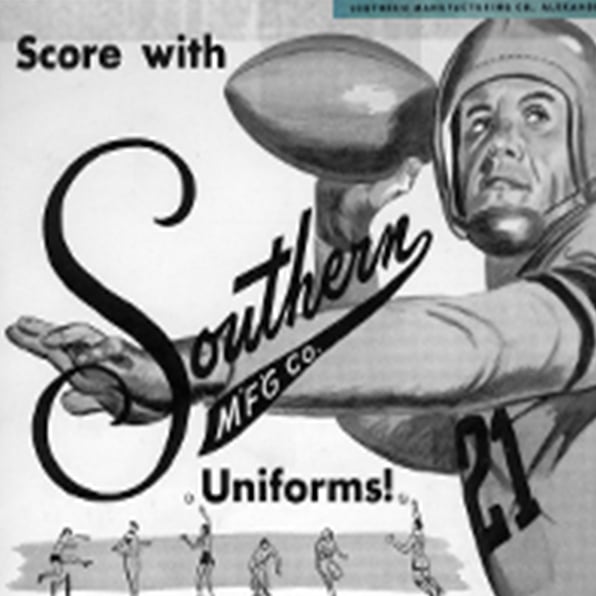 RUSSELL ACQUIRES SOUTHERN MANUFACTURING COMPANY
Russell went on to acquire Southern Manufacturing Company, which gave the company access to athletic team apparel. This was the beginning of the Russell Athletic division's cutting and sewing operations. Russell began making woven athletic garments, including basketball, baseball and football pants and jackets for teams across the United States.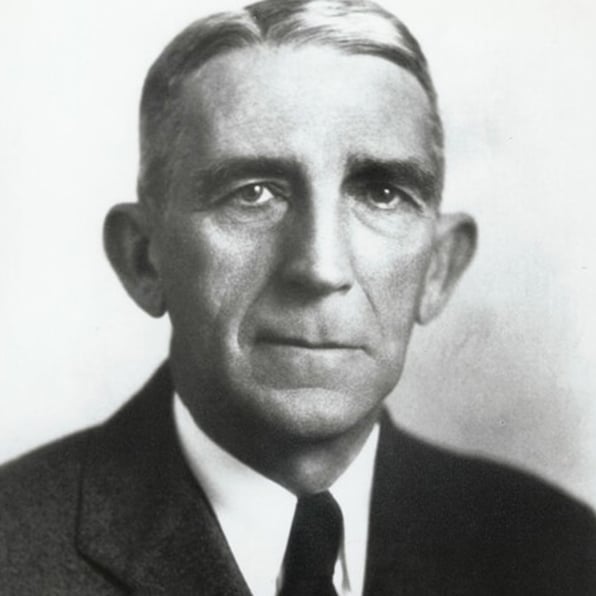 Benjamin C. Russell Takes the Reins
Benjamin Russell died on December 16, 1941 passing the company's torch to his son Benjamin C. Russell.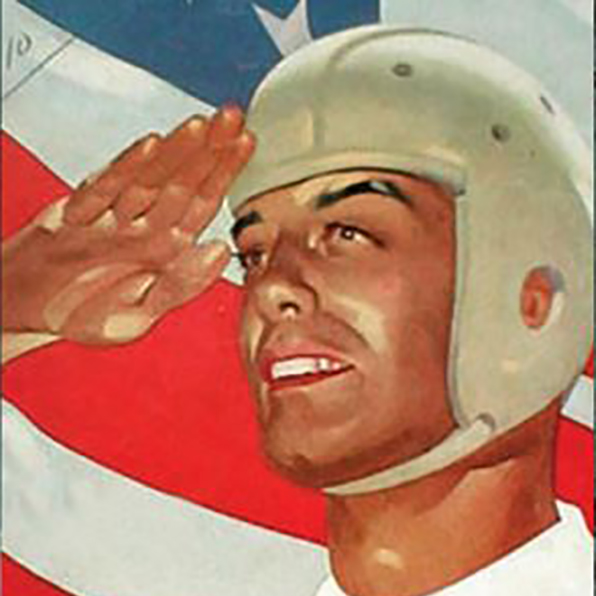 Russell Supplied Apparel to U.S. Military
During World War II, Russell's athletic division primarily supplied the U.S. military with shirts, men's underwear, T-shirts, athletic wear and special outer garments specifically made for the Army and Navy.
Thomas D. Russell Takes Over
In 1945, Benjamin C. Russell passed away succeeded by his brother Thomas D. Russell.
1960s
THE EAGLE HAS LANDED
By the 1960s, Russell Manufacturing Company's athletic division had become the largest manufacturer of sports apparel and uniforms in the United States. In 1962, Russell Manufacturing Company changed its name to Russell Mills, Inc. and began using the American Eagle to represent its iconic brand image.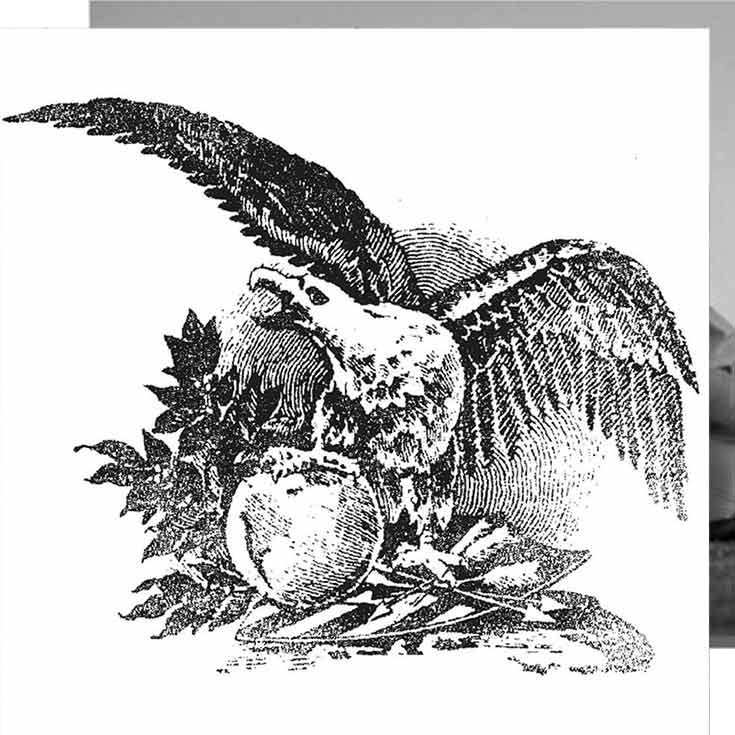 1973
RUSSELL MILLS, INC. BECOMES RUSSELL CORPORATION
Russell Mills, Inc. name was changed to Russell Corporation and expanded manufacturing across Southern USA as well as to Latin America and across the Atlantic to Scotland.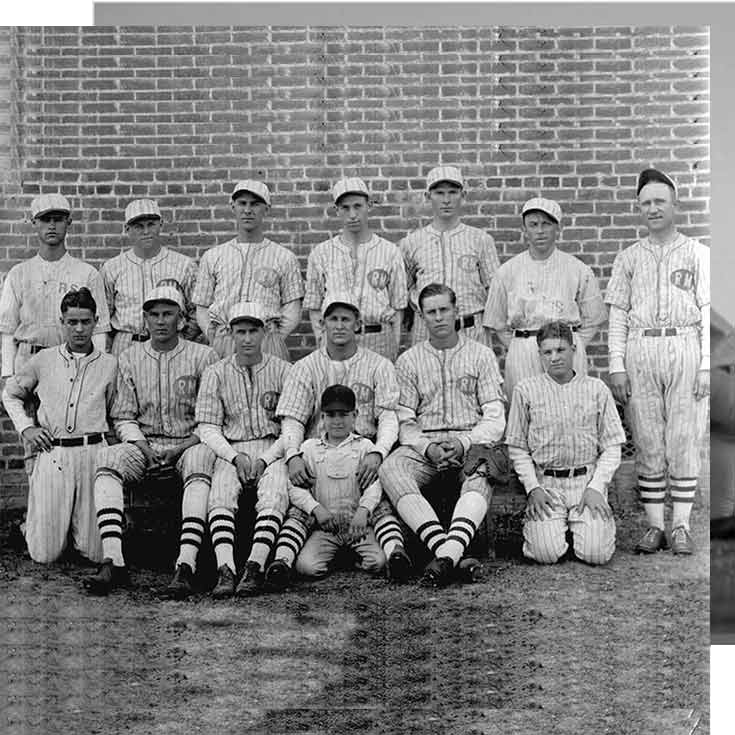 The Start of a New Relationship
Russell Athletic becomes the official uniform of Little League Baseball and Softball.
Russell Began Trading on NYSE
On December 26, 1985, Russell's Common Stock began trading on the New York Stock Exchange (NYSE). Russell began adding other businesses to its portfolio beginning with the acquisition of the Cross Creek Golf brand.
Fortune 500
Russell Athletic is included in the Fortune 500.
Russell Corp. Growth
In June 1988, Russell Corporation consisted of over 10,770 men and women, representing an employment growth of 3,800 over an 8-year period.
BOOMING BUSINESS
RUSSELL ATHLETIC IS RANKED BY FORTUNE MAGAZINE
Russell Athletic is ranked 5th amongst apparel companies by Fortune Magazine in total return to investors over the 10-year period 1986 – 1996.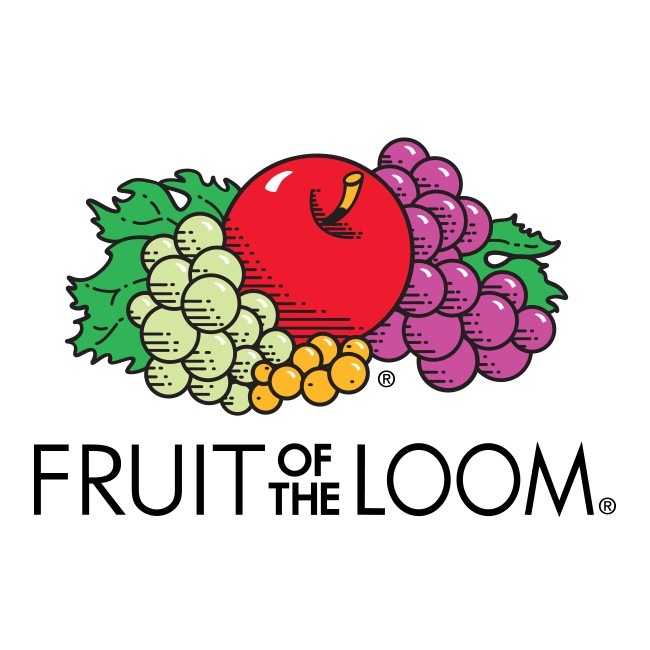 Russell Corporation becomes part of the Fruit of the Loom family
Fruit of the Loom acquires Russell Corp., now Russell Brands, LLC.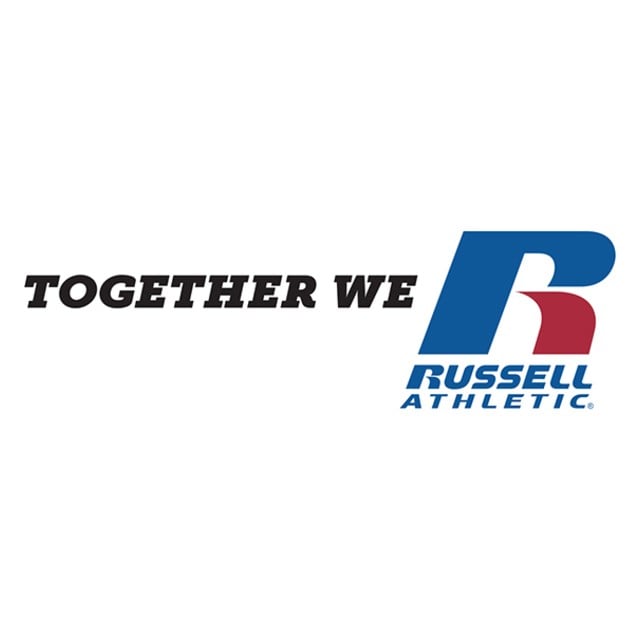 Together We R
Russell Athletic launches the "Together We R" campaign to unite all athletes under the spirit of teamwork.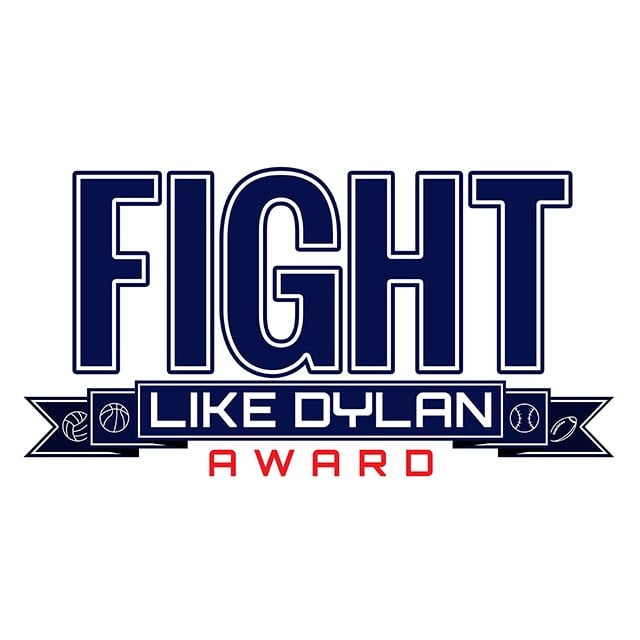 Fight Like Dylan
Russell Athletic launches "Fight Like Dylan" award contest honoring the life of Dylan Rebeor, a terminally ill player whose last wish was for new equipment for his teammates. Since 2012, Russell Athletic has awarded a $50,000 grant to one high school that has demonstrated perseverance through sports.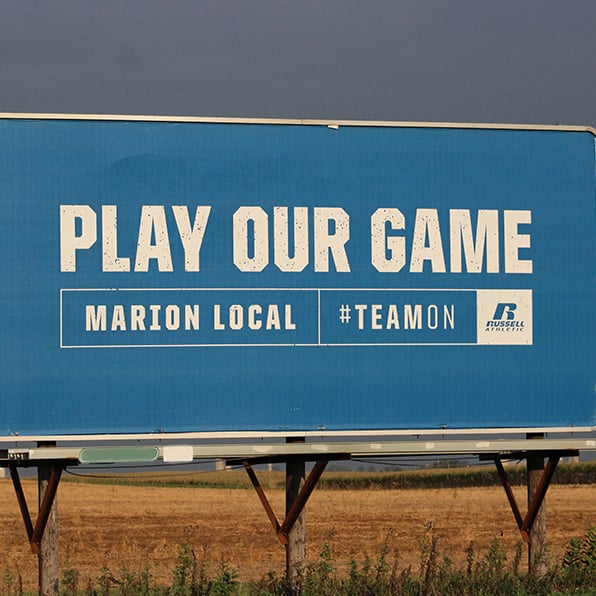 Team On
Russell Athletic launches the "Team On" campaign defending high school team sports in America.
2002
RUSSELL CELEBRATES TURNING 100
In May 2002, Russell celebrated its 100th anniversary. While the brand has evolved from its early origins in Alexander City, Alabama, we take pride in our heritage. As a brand entrenched in sports history, Russell Athletic has a focus on innovation, versatility, and quality.