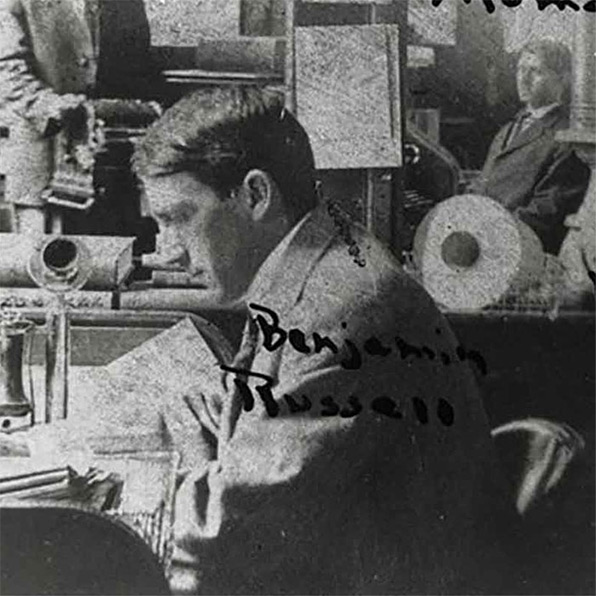 BORN IN ALABAMA
Founded by 26-year-old Benjamin Russell as the Russell Manufacturing Company in Alexander City, AL. The tiny factory had 10 sewing machines and 8 knitting machines.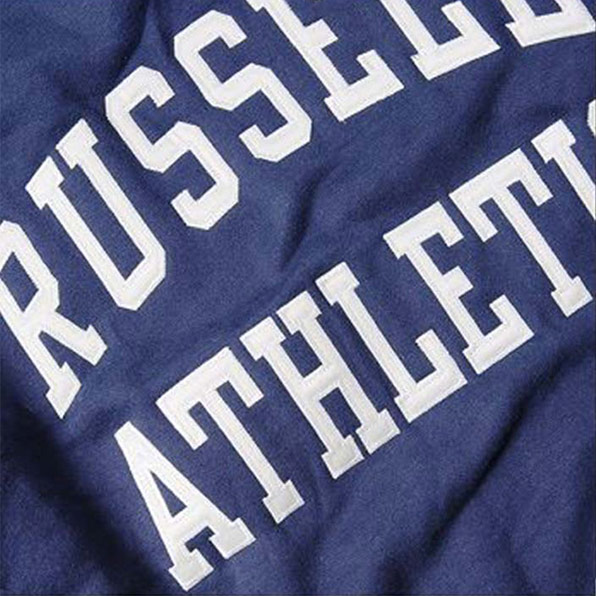 Inventor of the Sweatshirt
Ben Russell's son came to his dad with a new idea for an all-cotton football jersey replacing the itchy wool uniforms. Creating what we know today as the Sweatshirt.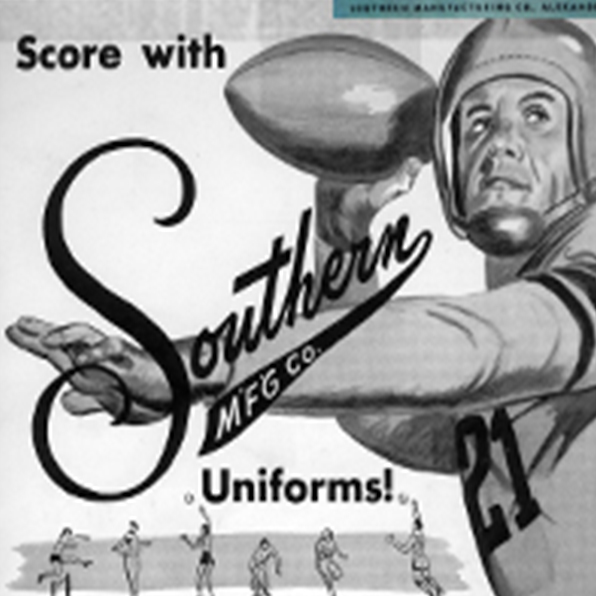 Uniform Division
Russell acquired Southern Manufacturing Company, which gave access to athletic team apparel. Russell began making woven athletic garments, including uniforms.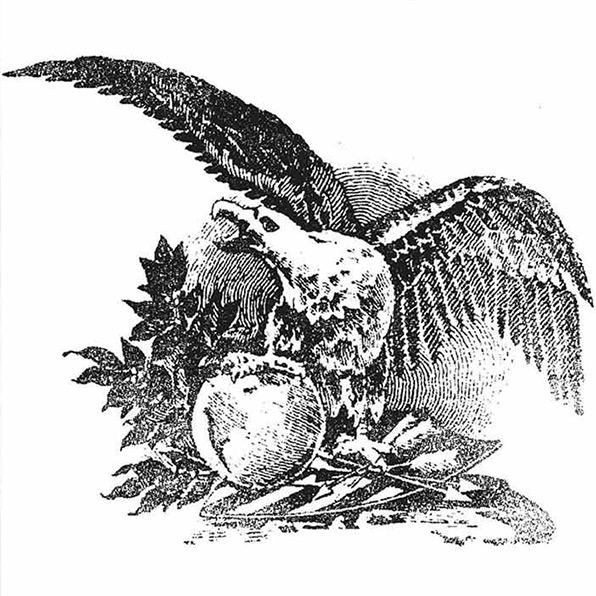 Eagle Has Landed
Russell's Company had become the largest manufacturer of sports apparel. In 1962, the company became Russell Mills, Inc. and used the American Eagle as its brand image.