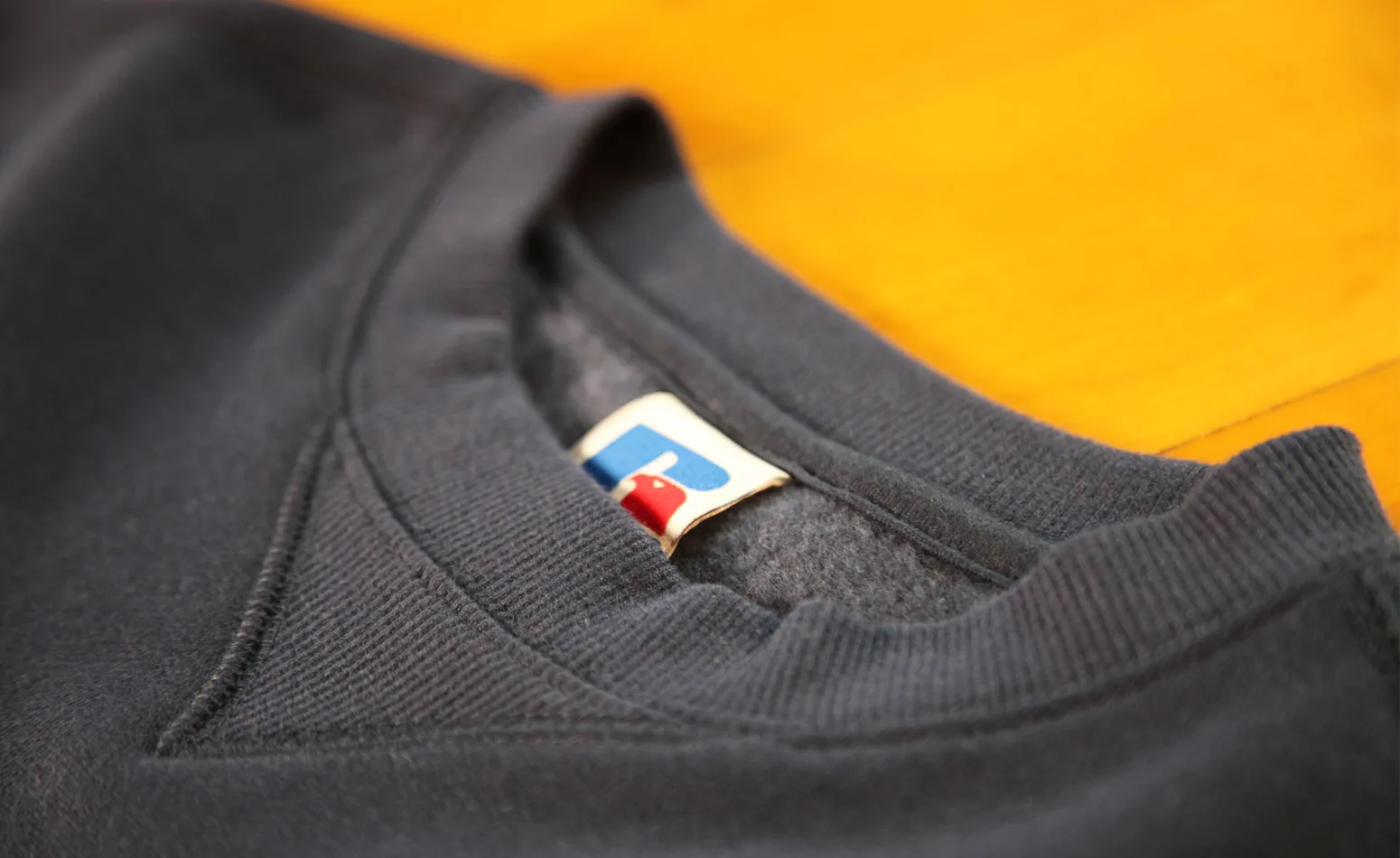 THE V-NOTCH EXPLAINED
You may be asking yourself what is a V-Notch? Well, it's that small 'V' stitched design around the collar of your sweatshirt. Today a fashion statement, but when Benjamin Russell Invented the Sweatshirt in 1926 the V-Notch had a practical purpose. The sweatshirt was originally created as a football jersey, as part of that the V-Notch was designed with a thicker piece of cotton to soak up sweat. In addition, the reinforced stitching helped to maintain shape around the neck.
Today this signature detail gives each piece an elevated look with a hint of history. Over the years the V-Notch has transcended in size, design, and can now be found on garments such as hoodies and t-shirts today.
V-NOTCH DESIGNS INCLUDING THE ORIGINAL SWEATSHIRT