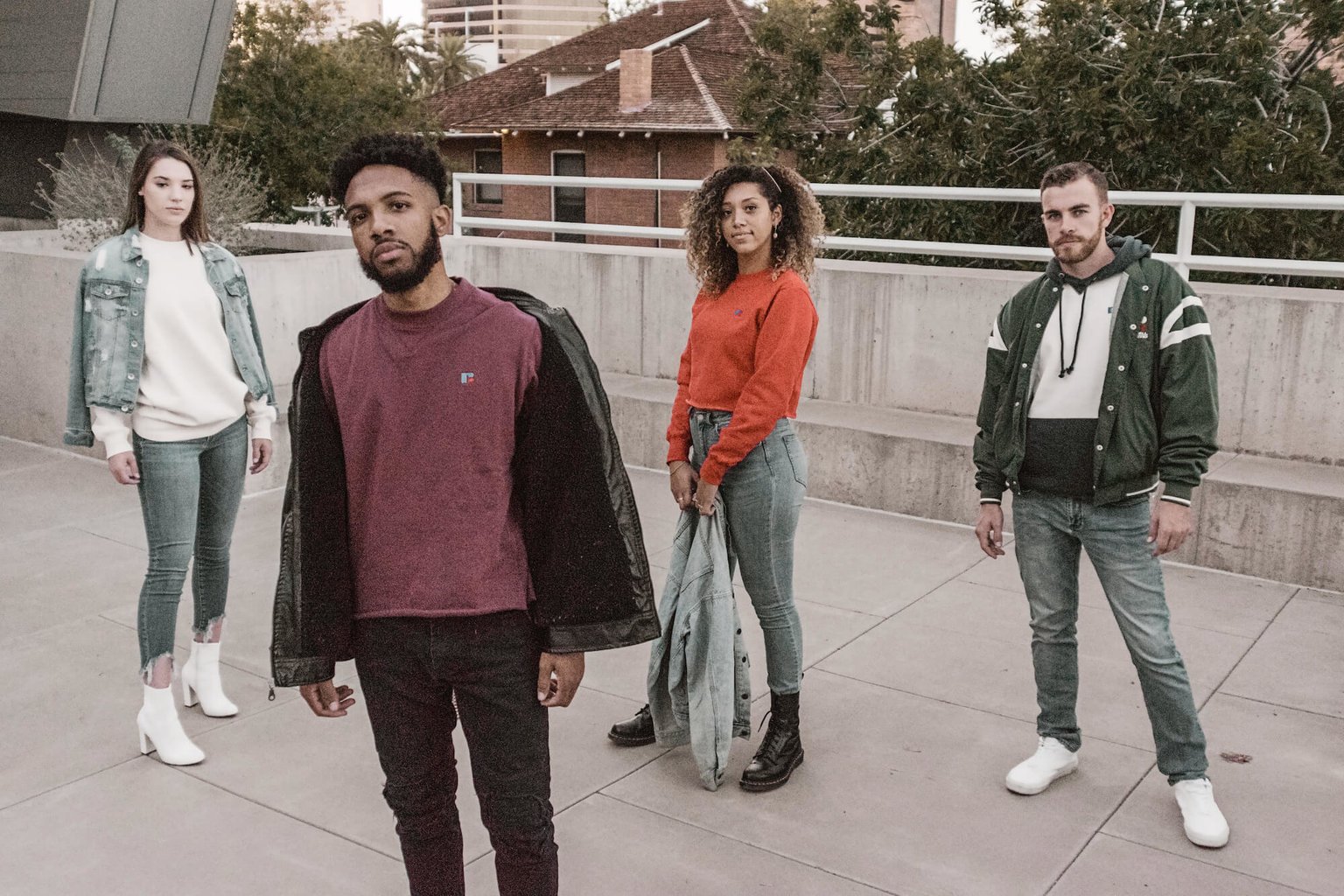 UNDERSTANDING THE DIFFERENT STYLES AND TYPES OF SWEATSHIRTS
While the first invented sweatshirt started as a comfortable jersey, it can now be worn for just about any occasion. Today, sweatshirts compete for attention with many of your other wardrobe staples.
WHAT IS A CREW NECK SWEATSHIRT? WHAT MAKES IT DIFFERENT?
An all-American classic, the crew neck sweatshirt is a statement piece worn by men and women alike. Originally an all-cotton practice jersey, the crew neck sweatshirt is a necessity in today's wardrobe. Now often called a crew neck or simply just a sweatshirt, each has a round neck and no collar. Crew necks are often compared head-to-head with sweaters, hoodies, and jackets.​
As the inventors of the sweatshirt, we know what makes crew neck sweatshirts a fashion necessity. Learn the basic differences between the all-American crew neck sweatshirt and sweaters, hoodies, or jackets: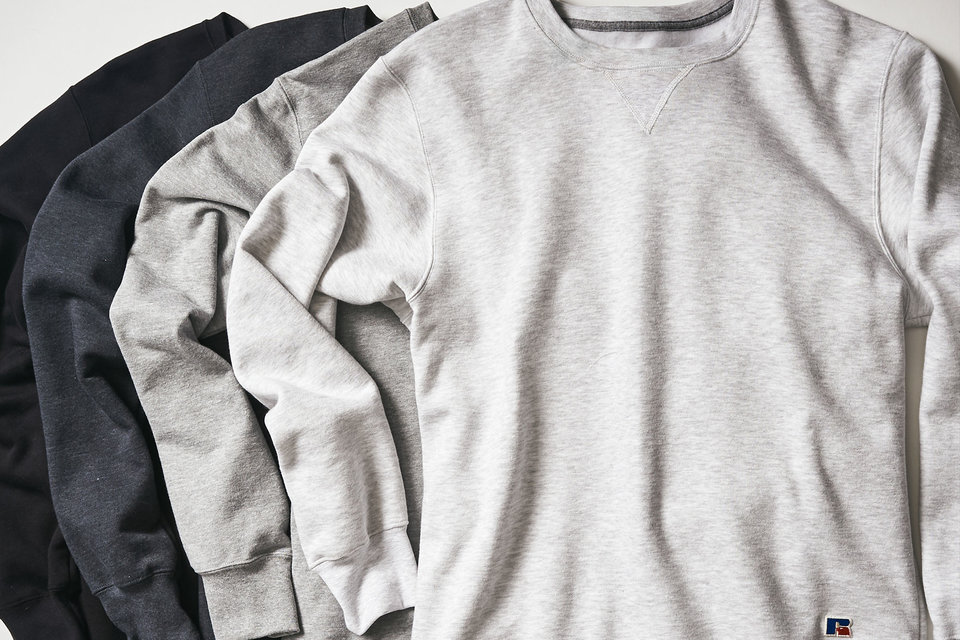 SWEATERS
As fun as they are functional, sweaters are designed to keep you warm and cozy. Originally made of wool, many sweaters will now use other fibers like cotton or polyester. The fabric should be breathable while the texture feels soft to touch.
Sweaters come in all sorts of shapes and silhouettes. The neckline can be turtleneck, V-neck, or crew neck. If a sweater opens up in the front, it's a cardigan. Great for a day at the office or a dinner party, sweaters often have a more dressy or formal look. Whether it's worn oversized or fitted, sweaters are usually paired with a dress shirt and tie or as a short dress with a belt and tights.
SWEATER VS SWEATSHIRT
Though many people confuse their names, sweaters and sweatshirts are very different in how they're worn. Sweatshirts are much more versatile, able to be dressed up or down depending on the mood and occasion. Plus, they always display an air of athleticism. Meanwhile, sweaters are typically more formal. They're best for occasions like family gatherings, office events, and Christmas parties.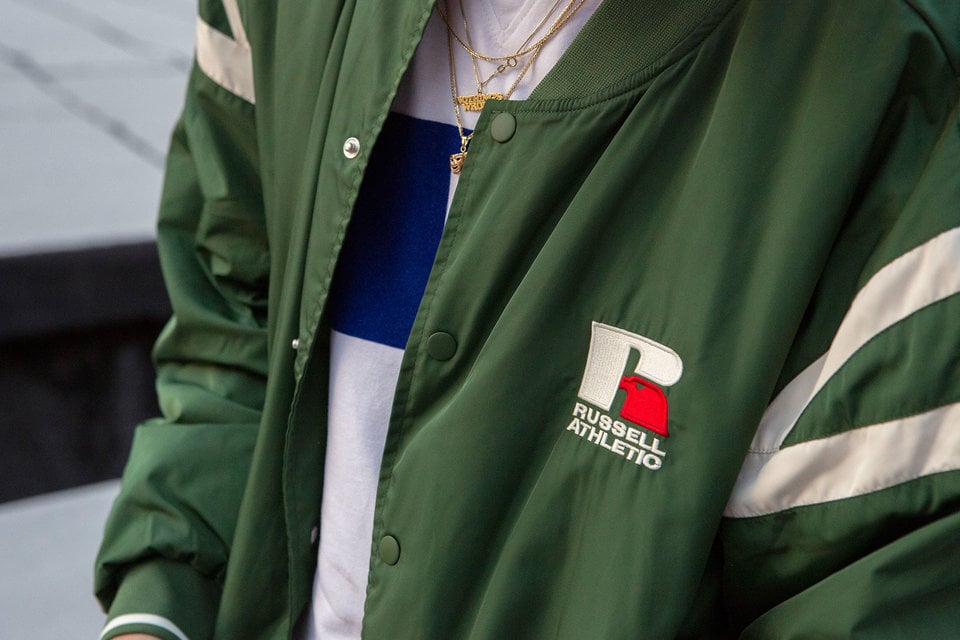 JACKETS
Some jackets are made for fashion while others protect from the weather. Jackets are worn over clothes to keep you warm, dry, or protected and they have full sleeves. Plus, jackets are made of just about any type of material, such as:
Cotton

Suede

Denim

Leather

Fleece

Tweed
Jackets will typically have either buttons or zippers to fasten it closed. Depending on the fabric, they can be used in many different styles from casual to formal.
JACKET VS SWEATSHIRT
For design, utility, and fashion, sweatshirts and jackets both offer different strengths. Though both are great for layering, the versatile sweatshirt can fit any occasion. Jackets, on the other hand, use different materials for different levels of function or formality. When the weather gets chilly, people might even reach for both to keep warm.​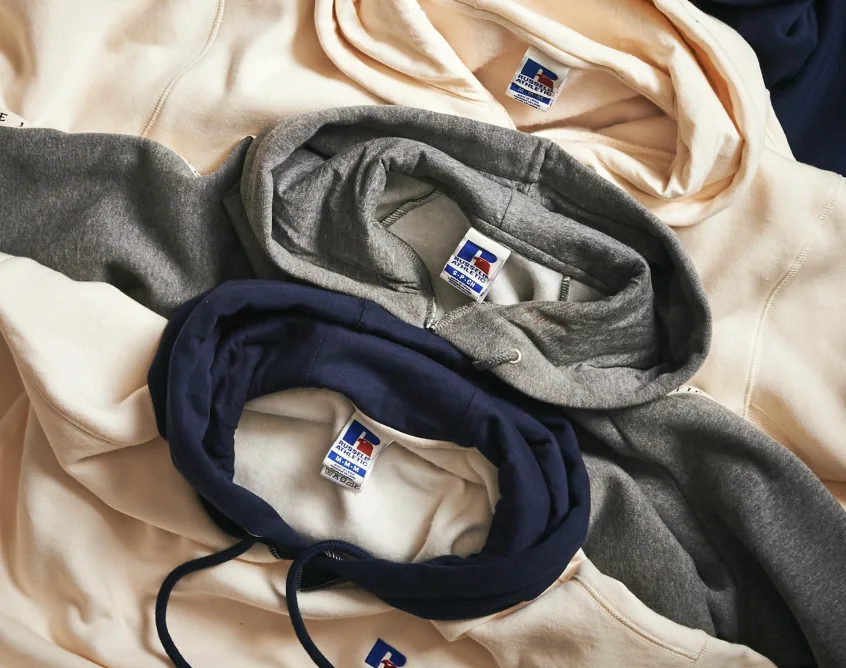 HOODIES
Put simply, a hoodie is a sweatshirt with a hood sewn on. Both pullover and zip-up styles are cool, casual, and comfortable. Originally made with wool, many hoodies will now use other fibers like cotton or polyester.
Pullover hoodies also frequently sport a center pocket for hands. Hoodies are casual attire, and they're mostly used for things like athletic wear. They can also be worn as light protection from rain or snow.
HOODIE VS SWEATSHIRT
Though they share a lot of DNA, the difference between hoodies and sweatshirts is clear — it's all about the hood. It offers more protection from the rain or snow. Both sweatshirts and hoodies make for a great casual look, often worn to the gym, office, or even at home. Some people even buy both slightly oversized for maximum comfort.
Now that you can identify a sweatshirt and its counterparts, there are other facets to understand about sweatshirts and how they can best suit your wardrobe.