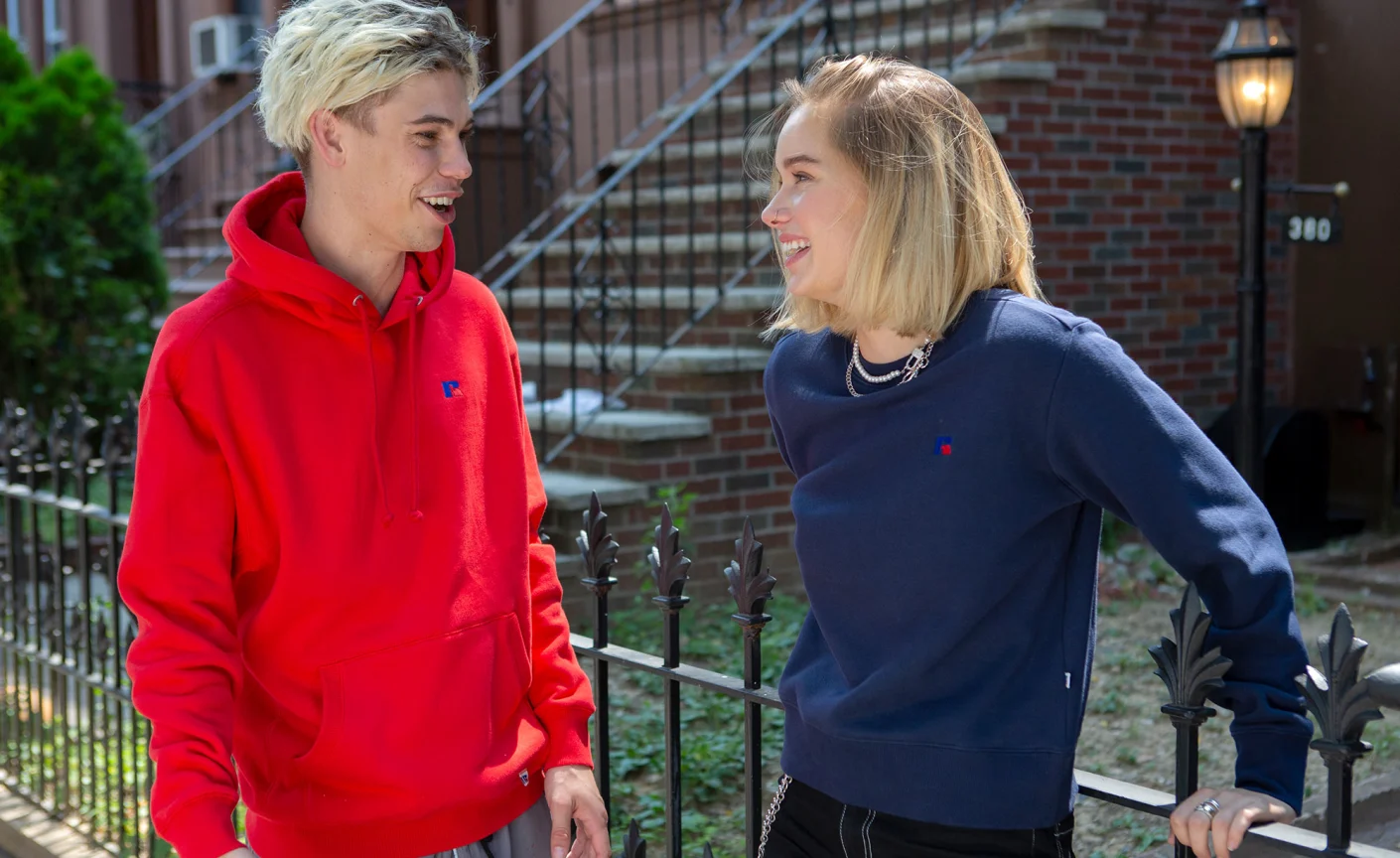 LEARN HOW TO WEAR A SWEATSHIRT FROM THE INVENTORS
The way sweatshirts are worn has changed over the years. With so many different types of sweatshirts now available, the versatility of this garment has expanded into new lengths when it comes to personal style. With all of the available options, it can be difficult to know will look best. As the Inventors of the Sweatshirt, we've created a guide to teach you how to wear a sweatshirt in a variety of ways, and help you find your look.
A summary of tips included in our guide to sweatshirt styling:
HOW TO WEAR AN OVERSIZED SWEATSHIRT
Oversized sweatshirts are just about the best thing to put on when you're feeling casual or only want to go out for a quick errand. This laid-back street style is ideal for any season, regardless of the weather.
Here are some of our favorite ways to rock the oversized sweatshirt for men and women:
Women's guide to wearing an oversized sweatshirt: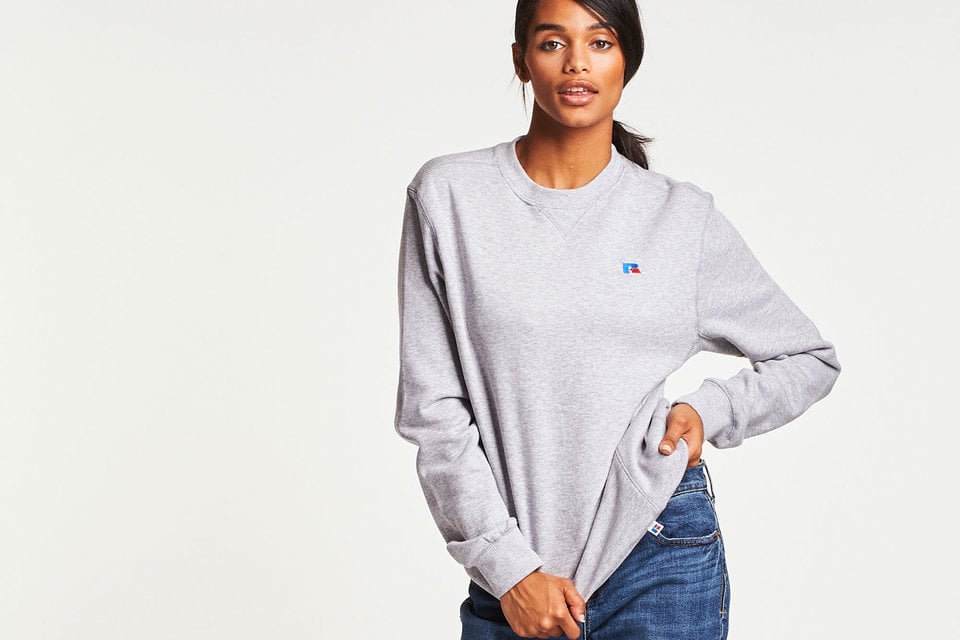 Styling an oversized sweatshirt can be both comfortable and chic. Find more versatility in one garment than you've ever had before.
Or no bottoms at all - wear it as a dress. Wearing a big, long sweatshirt as a dress creates an appealing streetwear look.

Never go wrong with denim. Jeans are always a solid option, regardless of the fit you choose. Denim serves as a compliment to the oversized sweatshirt while accentuating your figure. Add texture by pairing with ripped or acid washed jeans.

Rock the sporty look with leggings or yoga pants. Fitted bottoms go great with any oversized sweatshirt. If you want to get creative, try experimenting with boldly colored or printed design pants to add a little, or a lot of personality to your outfit.

Stay comfortable with joggers. If you want to keep the comfort from head to toe, choose sweatpants that are slimmer fitting and tapered at the ankles.
All the class and a touch of sass with thigh-high boots. Couple an oversized sweatshirt worn as a dress with thigh-high boots to let the world know you're ready to tackle the day your way.

Wear sneakers or canvas shoes for a confident, laid back look. When wearing a plain sweatshirt, choose a colored shoe to make your outfit pop.

Sweatshirts look best layered. Layer your oversized sweatshirt with a similar fit jean jacket. If you're going for a sportier vibe, choose a bomber jacket instead.
Men's guide to wearing an oversized sweatshirt:
When paired with the right clothing items, you can transform that same big sweatshirt into a classic look that will turn heads when you walk through the door.
Combine an oversized sweatshirt with slim fit pants. This will add an edge to your style that will help you look more put together while you stay relaxed all day, whether you're headed to class or celebrating casual Friday.

For a trendy look, throw some joggers on with your oversized sweatshirt. Practical, yet stylish. This is the look for those who take action while staying comfortable.

Jeans and oversized sweatshirts are a combo as old as time. This classic look is great for getting things done while feeling cozy. Ripped jeans are great to pair with this outfit.

For a laid-back, lounging kind of day, throw on some sweats with your oversized sweatshirt. Take relaxation to a new level as you casually tackle your day.
Wear an oversized sweatshirt with a jacket for a slick, street look. Let the waistband come out below the jacket for a pop of color. Pair this with a stylish haircut and fresh kicks for a head-turning outfit.

If you want the surfer look, finish your outfit with sandals. Whether they're flip flops or slip ons, sandals are a great complement to oversized sweatshirts. It's the perfect outfit for your next bonfire or stroll down the boardwalk.

For a streetwear look, pair your clothes with nice high-tops. This will give you those B-Boy vibes while you hustle through your day.
HOW TO DRESS UP A SWEATSHIRT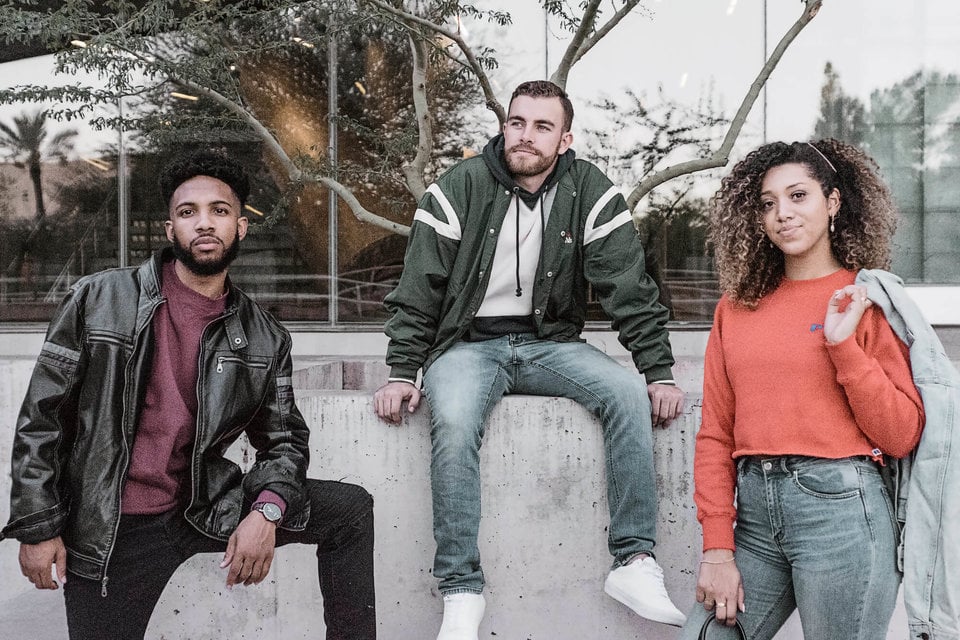 When building your look, sweatshirts are an undervalued item to experiment with. Their versatility allows freedom of expression while maintaining a relaxed, fashionable edge. Refer to these tips to help you dress up your favorite sweatshirt to get the mix of casual, professional, and comfortable.
For a simple look, go with a plain, crew neck sweatshirt. This is great for strolling around town or when you need to get work done. Wear simple graphics and badging for a more casual style.

Wear a button-down underneath your sweatshirt to add some flair. The collar will hang over the top of the sweatshirt, and you can let your shirt poke out at the bottom or roll the cuff of the shirt over the cuff of your sweatshirt to add texture and color. This is a timeless casual look that offers the opportunity to be as bold, or as simple as you want with your choices.

Tip: Monotone sweaters work well with multi-colored button-downs. This is a great way to get a variety of styles from your wardrobe.

Rock a tee underneath your sweatshirt and a blazer on top. Let the t-shirt peek out beneath the sweatshirt for more colors and texture. You can experiment with different blazers to find your style. This outfit is a great statement for events that require a jacket, allowing for an innovative and casual style that remains professional and put together.
When deciding what to wear with your favorite sweatshirt, look no further than your favorite pair of jeans. Skinny jeans, straight cut, boot cut, it doesn't matter. Classic jeans and timeless sweatshirts were made for each other.

Tip: For a bold look, pair dark jeans with an eye-catching sweatshirt.

Wear your slacks to add professionalism to this comfortable look. Slacks provide the social structure your boss needs while the sweatshirt provides the comfort you need. Don't sacrifice one when you can have both.

Tip: We recommend wearing nice loafers with this look.

For cold summer nights, wear your sweatshirt with khaki shorts. We suggest shorts that are between 1-3 inches above your knee, at most.

Tip: For nicer occasions, pair with boat shoes.
Watches are a cornerstone to round off the professional look. Express yourself. For very professional settings, we recommend a watch with a simple face and band, so the sweatshirt stays in the spotlight.

Sunglasses and hats can add more color and texture to your look. Make sure they work well together with the rest of your outfit.
HOW TO WEAR A SWEATSHIRT IN THE SUMMER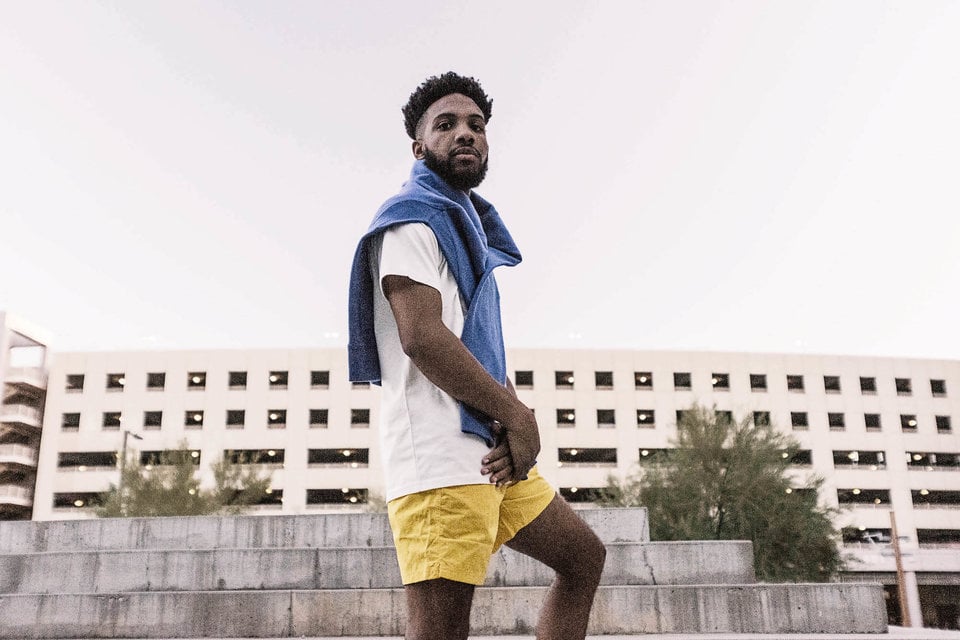 Summertime is a great season for some new casual outfits to make their debut. While you might associate sweatshirts with colder weather, the crisp, clear nights of summer are perfect for a cozy, lightweight sweatshirt. See a few of our favorite ways to rock a sweatshirt during the summer:
Make sure you buy warm weather items. Two sweatshirts may look the same, but their materials indicate what climate they're meant to be worn in. Warm weather items will give you breathability while wicking away any sweat to keep you comfortable in your stylish clothes.

Tip: The general rule of thumb is to stay away from wools and cashmeres unless they are lightweight. These heavy fabrics can cause you to overheat, but materials such as cotton, rayon, and light linen can keep you cool in warmer weather.

Wear a sweatshirt around your waist or shoulders for a versatile look. A practical outfit to deal with cooler indoor temperatures, and a contrasting complement to your outfit when tied around your waist or thrown over your shoulders. This casual appearance has you equipped for your day's needs.

Sweatshirts for cold summer night bonfires are a fashionable way to stay warm. Don't pack all your heavier clothing away when summer arrives. Depending on where you live, summer nights might still be chilly. Wear a sweatshirt to a bonfire with friends, paired with khaki shorts and sneakers for a comfortable, laid-back look.

Summer weather brings more opportunities to get outside and exercise. To increase the intensity of your workouts, add a sweatshirt. They are designed to induce and absorb sweat, helping you stay on top of your regimen while you feel comfortable and look great.

Break out the lighter colors and pastels to keep up with the summer fashion trends. Pair a pastel crew neck sweatshirt with white jogger shorts and flip flops for a casual, trendy look.
SWEATSHIRT OUTFIT IDEAS
Get inspired with our lookbook of sweatshirt outfits. How do you wear #RAYourWay?​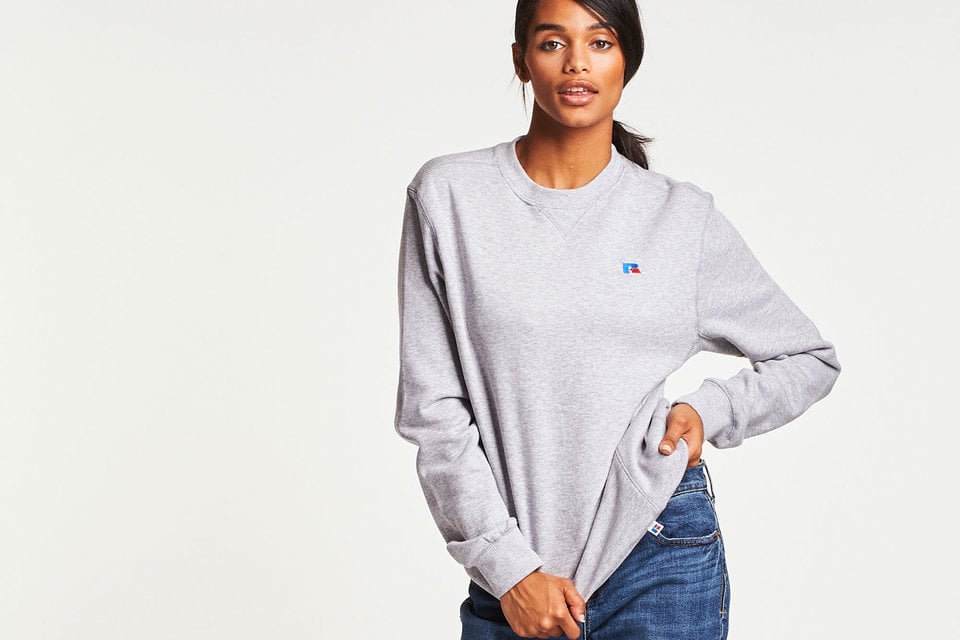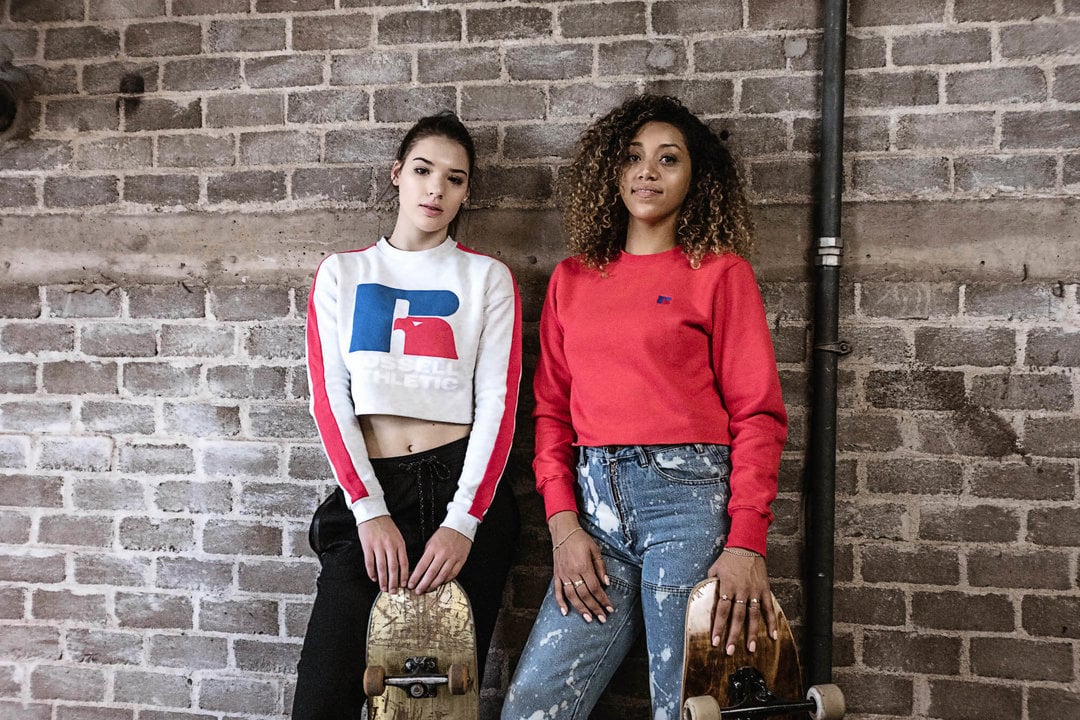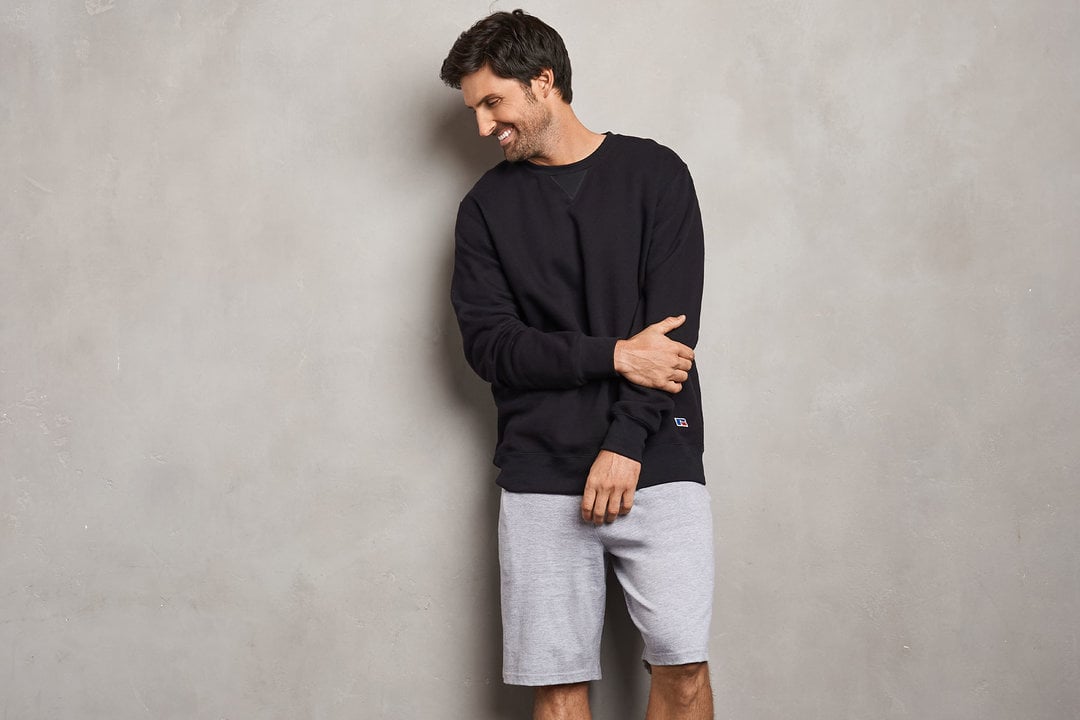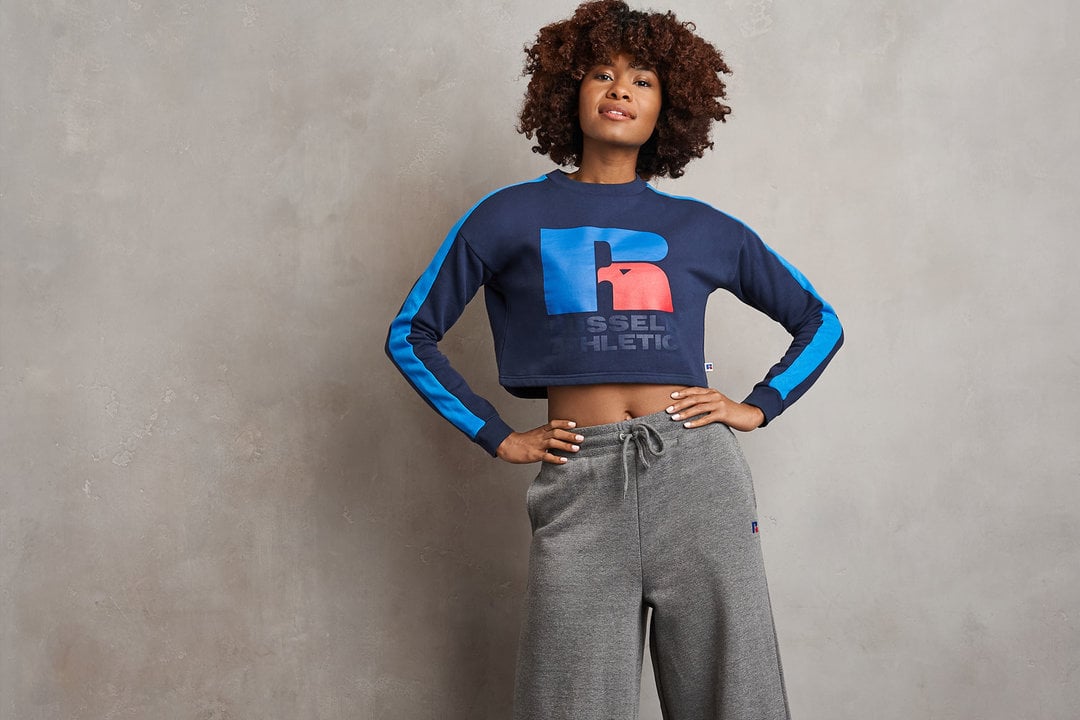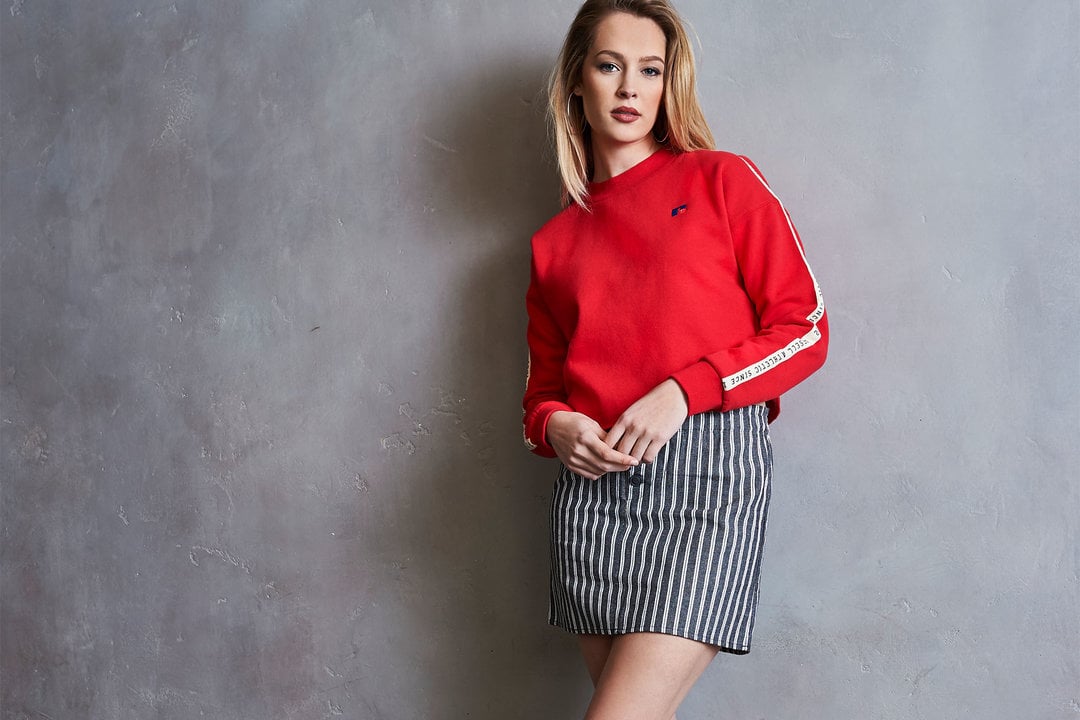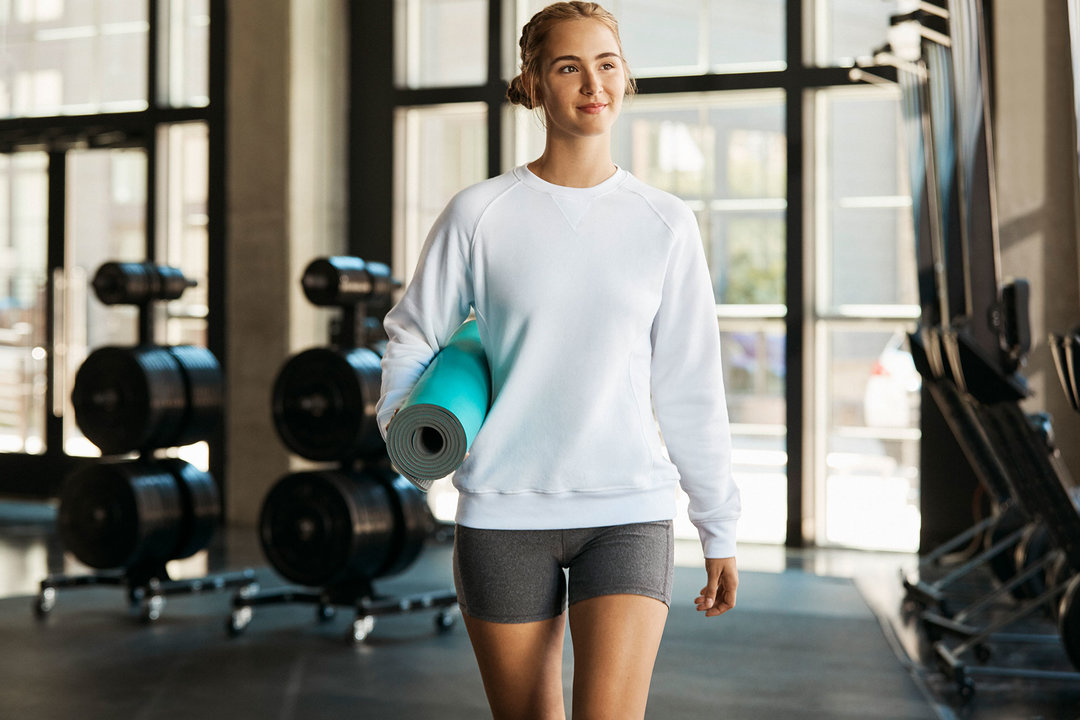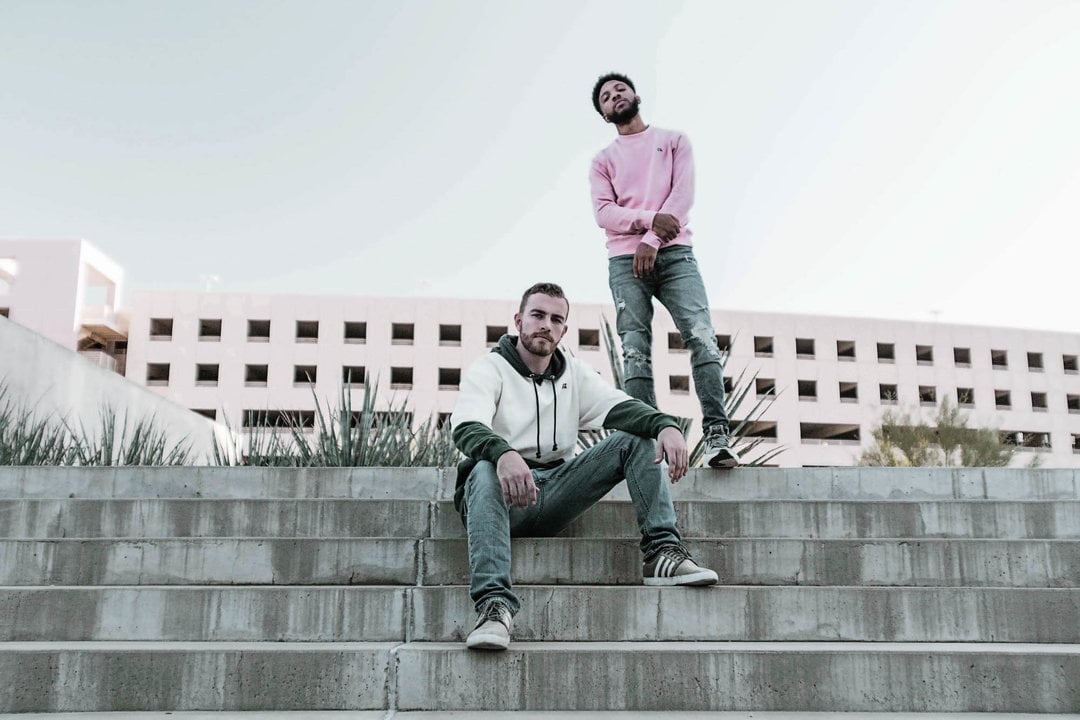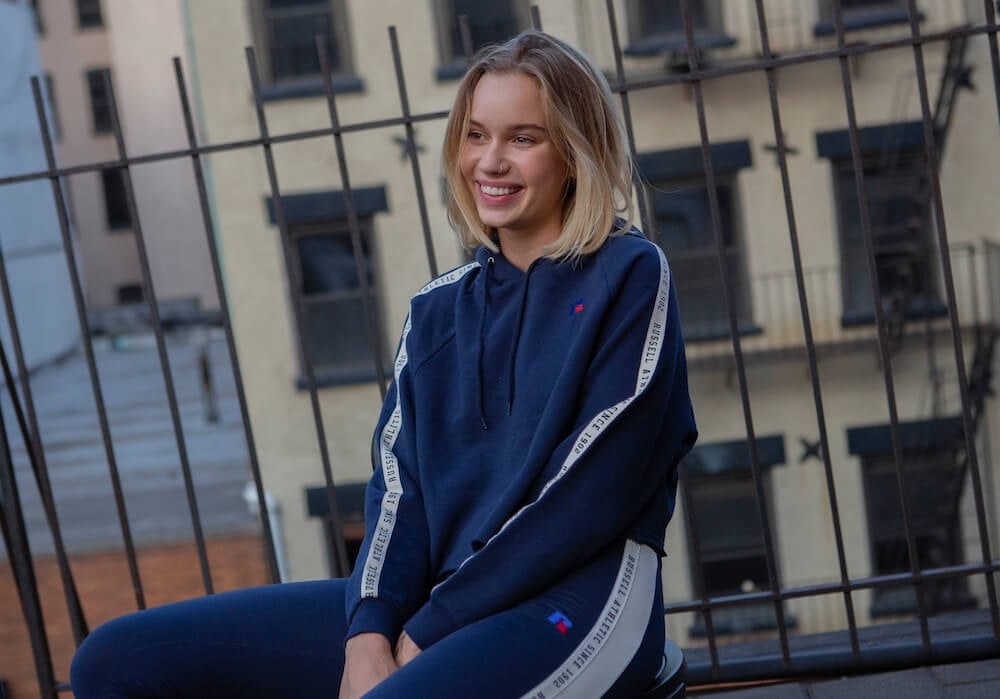 Find similar styles to our lookbook in our sweatshirt collections.